Sports Competition News '18-'19
Look out for our competition news this year :)
Autumn Term.
Year 5/6 Girls football.
The girls kicked off the competition season with an evening of football. They represented the school fantastically well and managed to win a couple of their matches. Our team (and brilliant goalkeeper) only let in one goal during the entire evening. Great work girls.
Year 5/6 Boys football.
The boys showed super determination during this very tough competition. They played their best until the very end and held their heads up high when they faced defeats. Well done boys.
Year 5/6 Sportshall athletics.
The children who attended this competition had a fantastic evening at the Sportshall athletics. They cheered each other on and gave loads of encouragement all evening. They managed to achieve a fantastic 4th place overall. The girls came 2nd in the speedbounce and 3rd in the chest push and the boys came 2nd in the chest push. An excellent result! Well done to all :)



Year 3/4 Sportshall athletics.
We had another excellent evening at the sportshall athletics competition. The children who attended were fantastic from start to finish and really gave every single event their all. They cheered each other on were motivated until the very final race. All of their training and hard work paid off as they managed to achieve an amazing 1st place overall! Very well done team! :)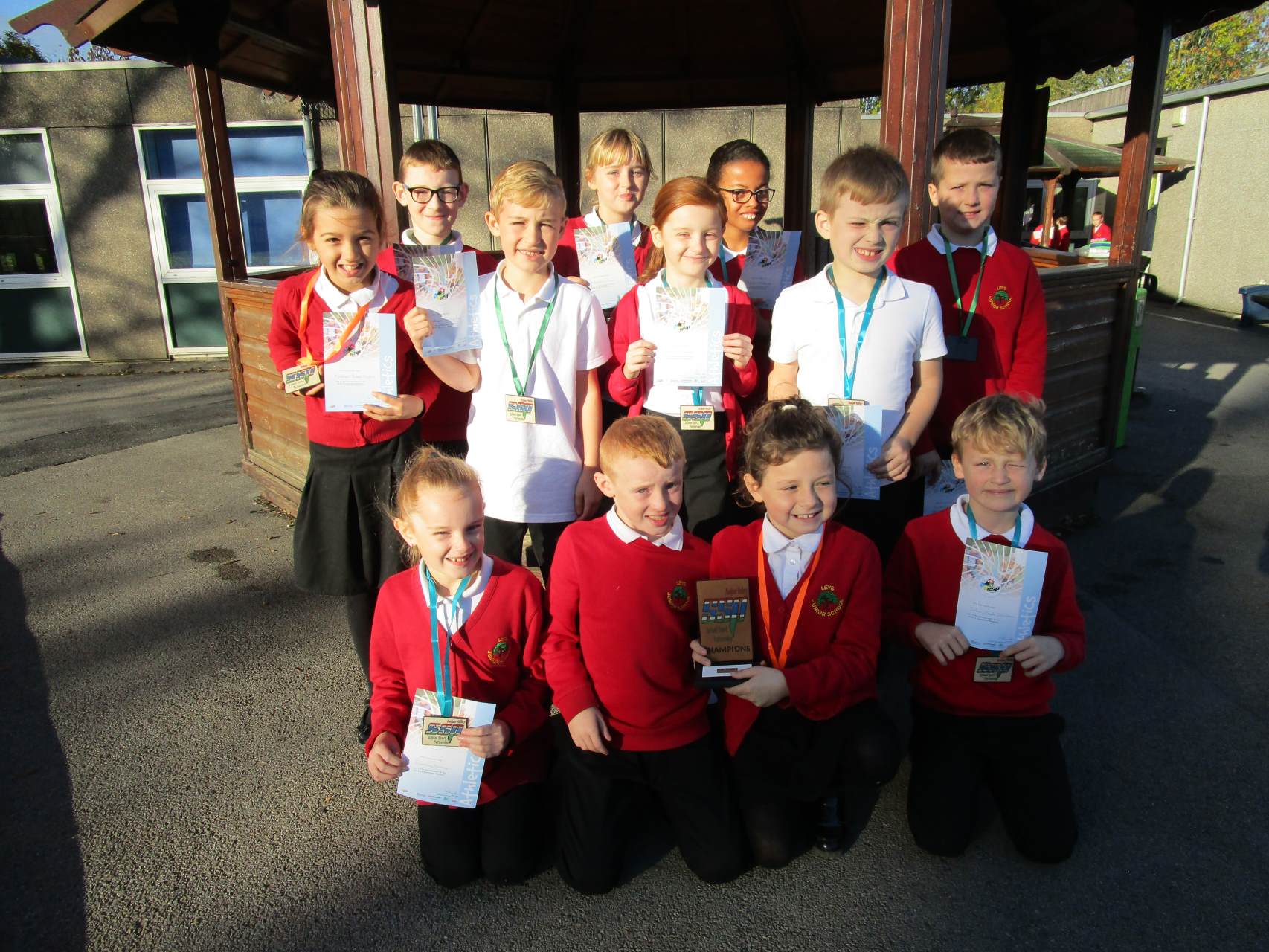 Year 3-6 Sportshall athletics.
Leys achieved another amazing 1st place overall at the third and final athletics competition of the year. Team A managed to secure the 1st place spot and team B did fantastically well also. The children who attended this competition tried their best in every single event and showed super sportsmanship by cheering on not only their own team members, but children from other schools too. Very well done to all :)
Year 3/4 Handball
The year 3/4 handball teams both enjoyed a brilliant afternoon of sport at this year's handball competition. Team B worked well together and supported each other throughout all of their matches. They also managed to come 3rd in their group, which is fantastic. Team A was playing to win from the moment they arrived. After winning all of their matches and coming top in their group, they went through to the semi finals and managed to achieve a super 3rd place overall. Massive congratulations to both teams .